Trimodal network
Our connections to the sea ports
Contargo integrates container transport between the western sea ports, Germany's North Sea ports and the European hinterland. As a strong network consisting of modern container terminals, our own barge and rail transport lines and a fleet of trucks/e-trucks, we offer flexible and sustainable combined transport solutions and are always at the forefront of our sector.
Your terminal and service network for the European hinterland (since 2004)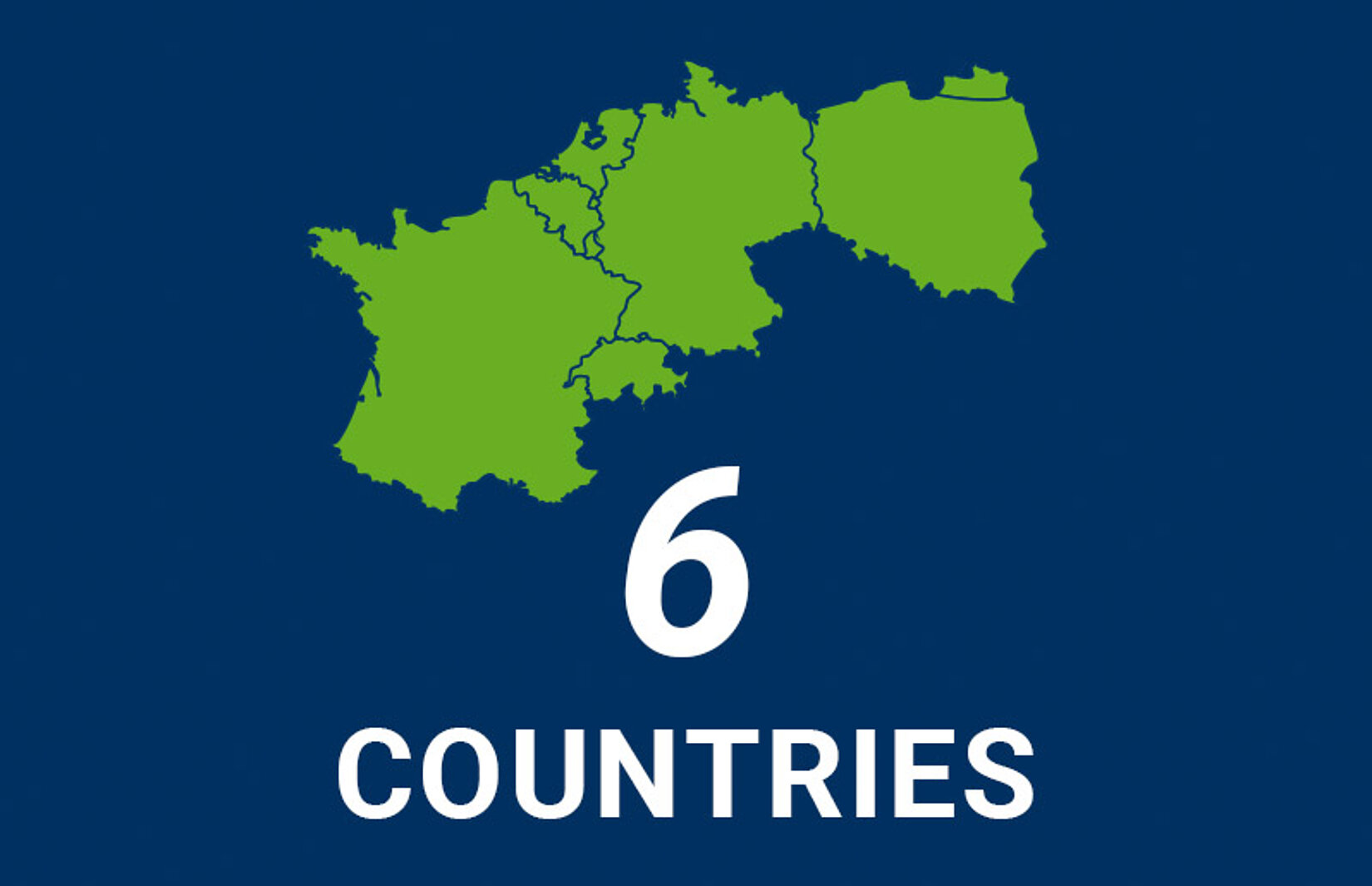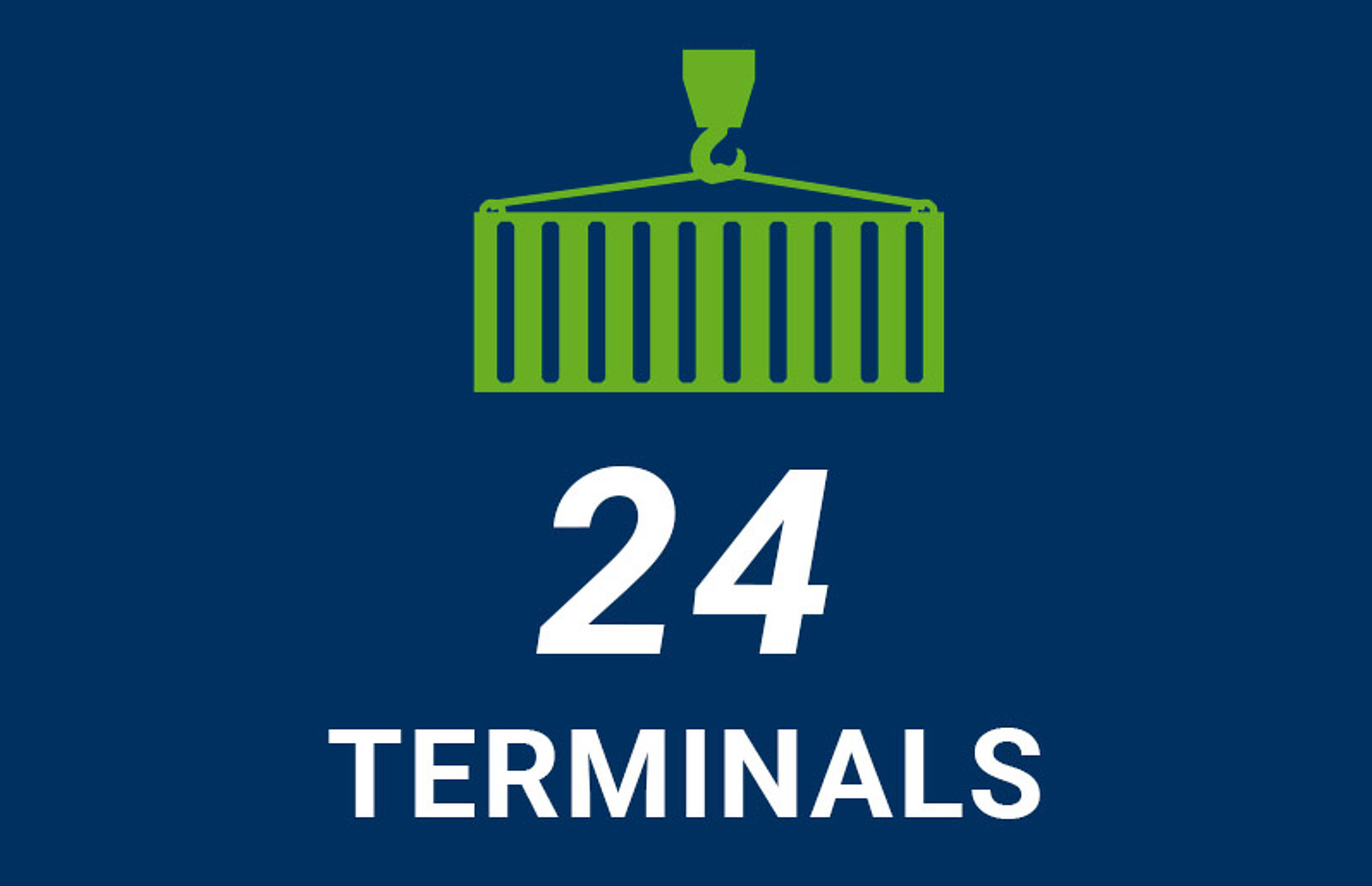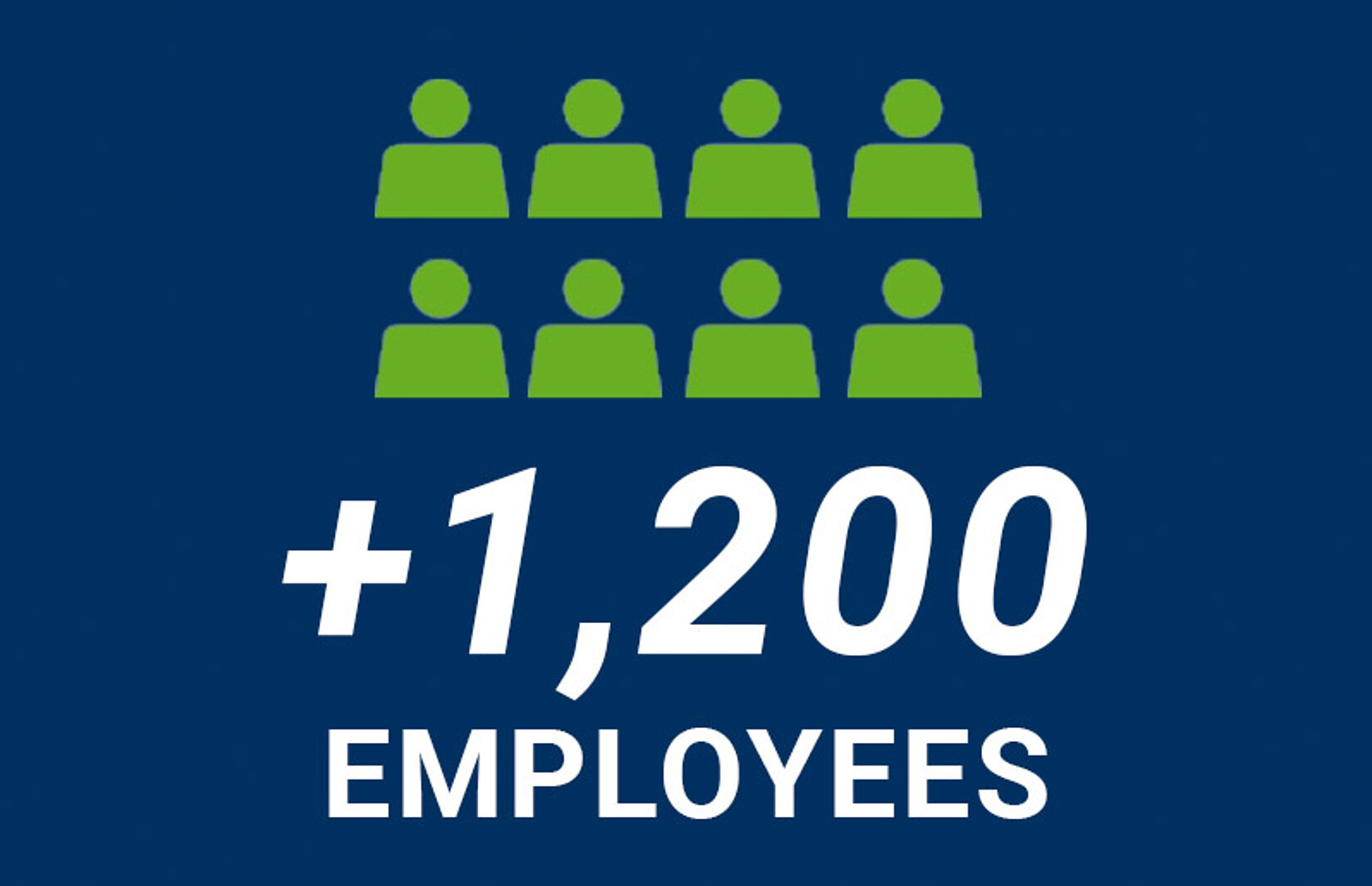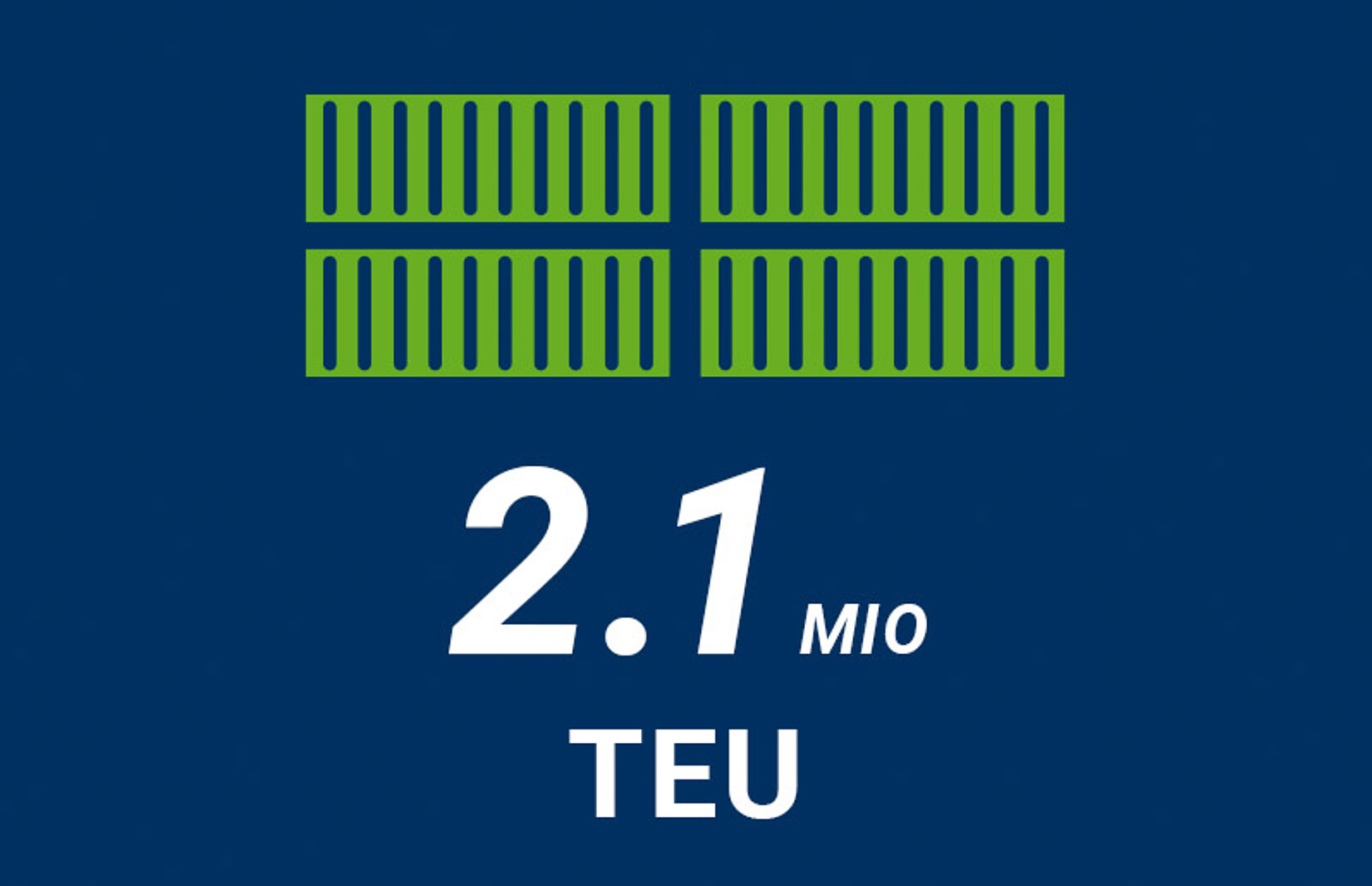 Transport capacities of the Contargo fleet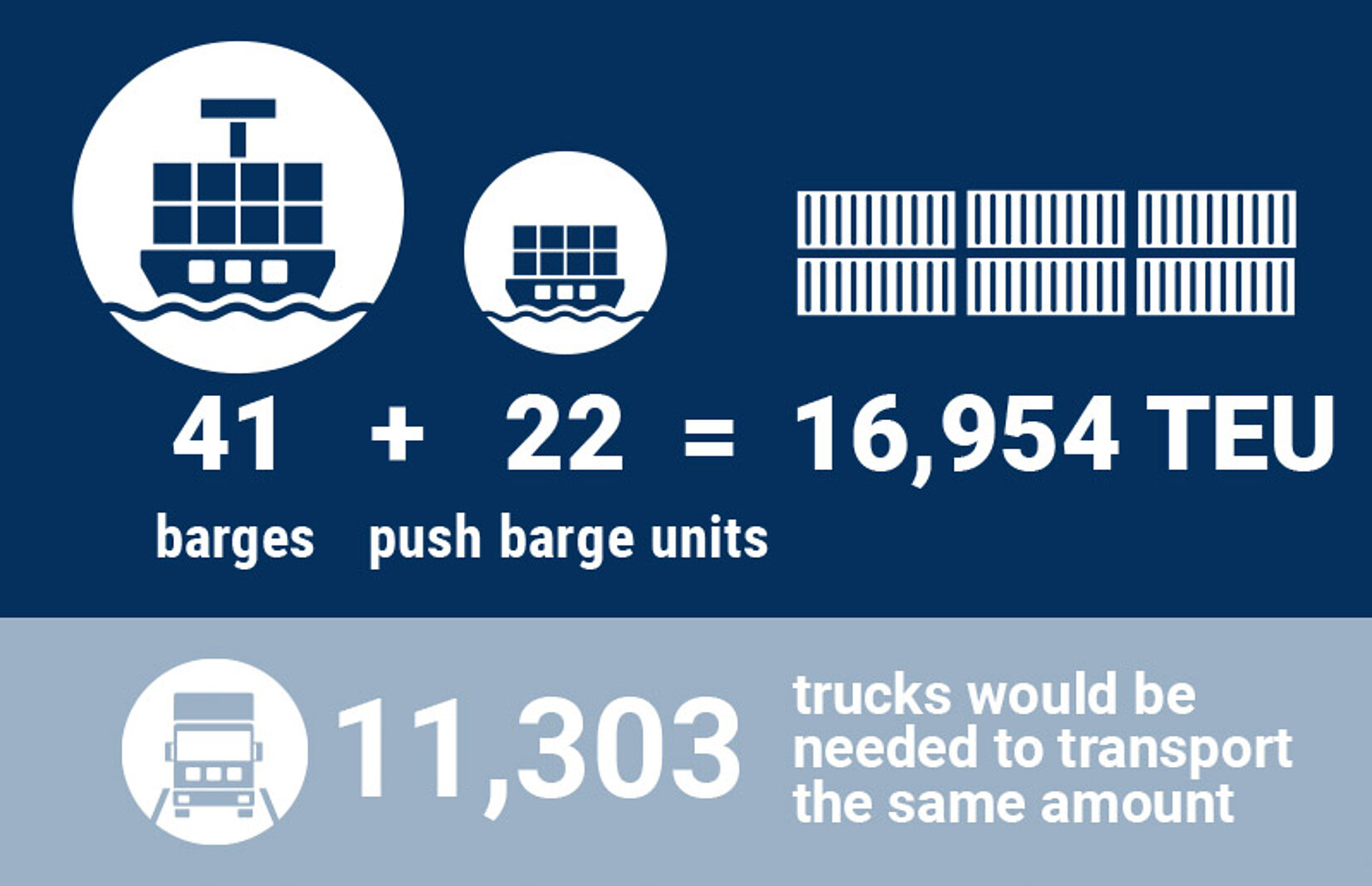 By barge
Contargo's permanent fleet includes 41 barges and 22 push barges, which convey 16,954 TEU. We would need approx. 11,303 trucks to transport the same quantity by direct truck. Conclusion: transporting goods by barge reduces congestion on the roads and is environmentally friendly.
Modal split at Contargo
To transport large quantities over long distances, we use barges and rail transport for most of the journey. Trucks are primarily used for the local door-to-door delivery and for collecting the containers from the customer.
Conclusion: the advantages of the individual modes of transport can be used to maximum effect in Contargo's modal split.
Our customers
Our unique network of terminals and transport lines makes us the leading partner for sea carriers, forwarders, shippers and all other players along the intermodal logistic chain. As a neutral service provider with high quality standards and a strong awareness of safety, we create clear value added for our customers.