Climate neutrality – we're taking responsibility
We're implementing a host of measures to contribute to the climate goal of decarbonisation by 2045. At CONTARGO, we see the huge potential of intermodal transport. By moving transports over from direct trucking to rail or barge, we're already reducing emissions by up to 63%. By promoting intermodal transport, we can actively expedite the transformation of the transport sector. However, other emissions must also be calculated, analysed and avoided or reduced.
More containers mean more emissions
In terms of quantity, our emissions have increased sevenfold since 1990. This should not be surprising, since our network and the volumes transported by us have also grown tremendously. As we become Europe's largest hinterland logistics network, our overall emissions will also initially continue to increase due to the increase in handled volumes alone.
Fewer emissions per transported TEU
We have implemented a range of measures over the past few years to reduce our emissions per TEU. This allowed us to reach our emissions target for 2020, a 10% reduction in emissions in comparison with 2012.
This is a major milestone on the journey towards our company's vision: Climate neutrality by 2045!
Our certified calculation method
It's important to know how many emissions we actually cause. It's the only way to correctly assess our climate protection measures.
Our CO2e calculation method has been officially certified in accordance with DIN EN 16258 by the accredited certification authority GutCert. This means that we have demonstrated that, on the basis of our existing structures, we are able to fully, consistently, transparently and sufficiently accurately record and manage the relevant data.
CONTARGO-specific emission factor x no. of containers x kilometres = emissions in kg CO2e
Example calculation: Transport of a full container (ctr) from Mannheim terminal to Rotterdam:
BARGE = 215 kg CO2e/Ctr
Via inland waterways: 0.362 kg CO2e/ctrkm x 1 ctr x 594 km = 215 kg CO2e
TRUCK = 596 kg CO2e/Ctr
Via direct truck: 1.136 kg CO2e/ctrkm x 1 ctr x 501 km = 569 kg CO2e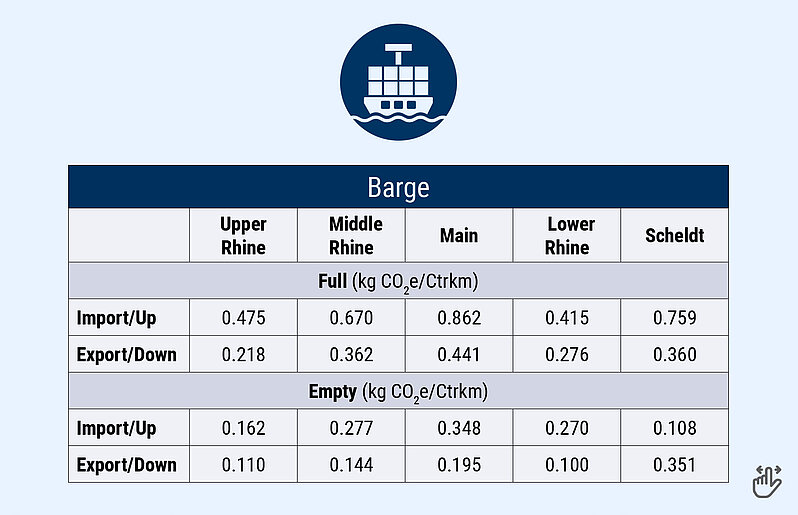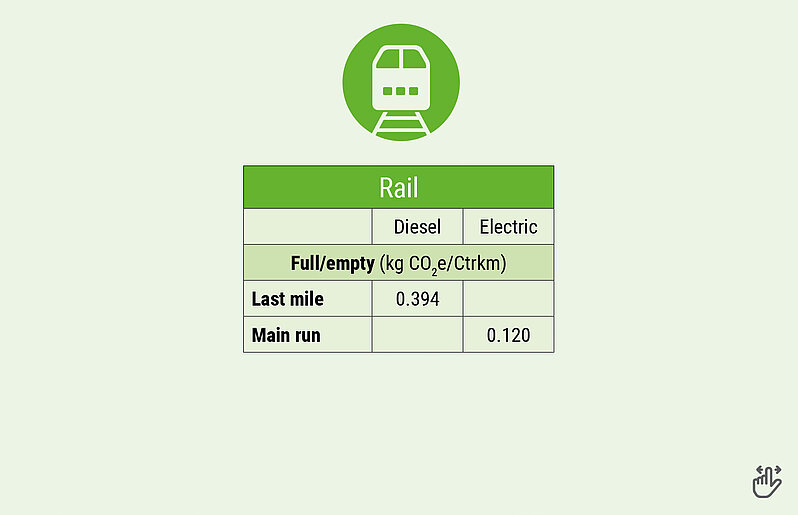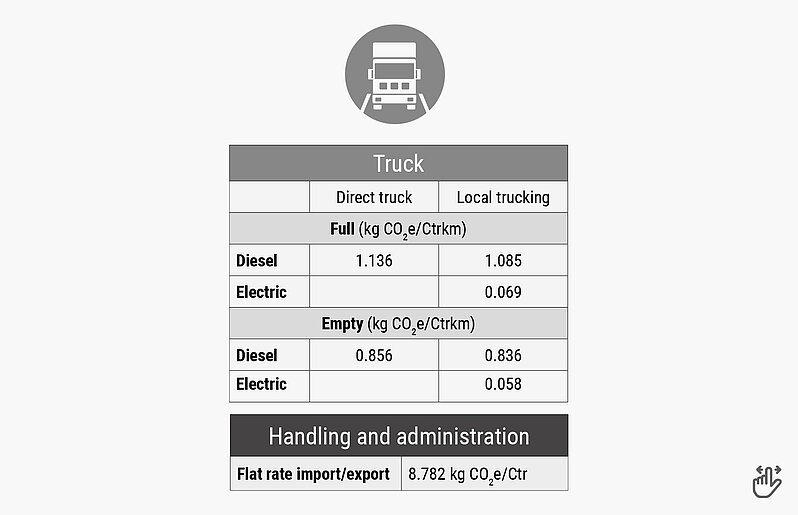 More transparency for the perfect CO2e-strategy
The composition of our emissions
We've determined the overall quantity of emissions at CONTARGO, but how is this figure broken down̈? This analysis allows us to see where we need to take action most urgently.
Barges
Most of our transports, and our longest trips, are made by barge, so it's not surprising that this mode of transport is responsible for most of our emissions.
Rail
Our rail network is largely electrified and produces hardly any emissions at all compared with other transport modes.
Direct trucks
The story is a little different when it comes to trucks. Although trucks are responsible for just 8% of our model split*, they currently generate 16% of our CO2e emissions.
Terminal trucking
In the intermodal transport area, we use short-distance trucks: Around 750 trucks which are responsible for almost one fifth of our CO2e footprint.
Transshipment and administration
Activities at our terminals and sites account for just 5% of emissions.
Transshipment and administration
What pushes emissions up here?
Of our terminal activities as a whole, our fuel consumption stands out. It is responsible for 67% of CO2e emissions. Above all, our terminal vehicles and reach stackers contribute to this. At present, our major challenge is to electrify these vehicles, since if green power is used, emissions are comparatively low. Our goal is to always use the most progressive technology, allowing us to maintain our operational standards while reducing energy consumption.
1, 2 or 3? The SCOPE classification of emissions
What SCOPE do all of our emissions actually fall into? Which are directly caused by us and which are indirectly caused by us?
SCOPE 1 / 4,2%
SCOPE 1 – direct emissions
CONTARGO only causes around 5% of our emissions directly – our reach stackers burn diesel, our office buildings need heating and our company cars run on diesel, too.
SCOPE 2 / 0,05%
SCOPE 2 – indirect emissions
These are emissions from purchased energy such as electricity. Such emissions are classified as SCOPE 2.
SCOPE 3 / 95,75%
SCOPE 3 – indirect emissions
SCOPE 3 also relates to indirect emissions. This group comprises our subcontractors, so our truck, rail and ship contractors. Since these are generally long-term business partners, we also see ourselves as responsible here. We believe that a partner-like, respectful business relationship with our service providers is essential. Emissions from commuter traffic, business trips and waste disposal, for example, are also included in this category.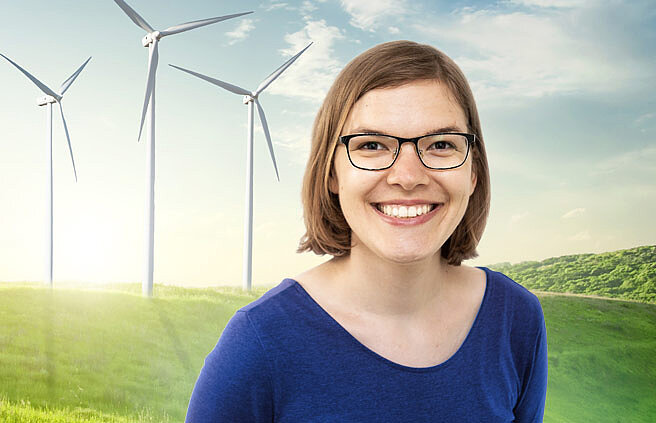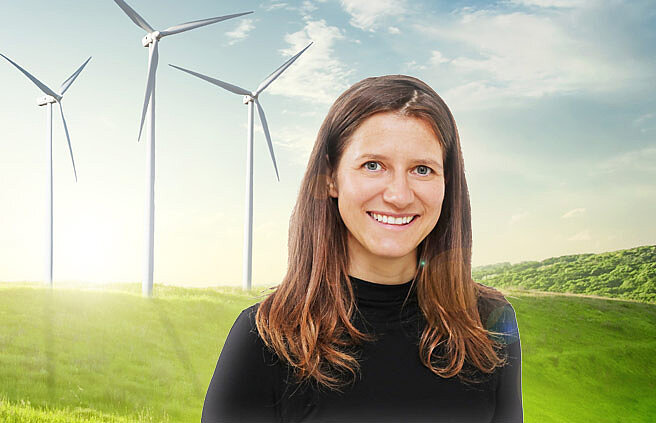 You might also be interested in