We are the experts in the design, management and implementation of terminal projects
At Corporate Technics, we work closely with our sites to identify needs for structural capacity expansions. We then take on the project management of the planned construction measures right through to completion. Our expertise and experience are invaluable, particularly when it comes to large and complex projects such as expanding a terminal.
Our broad specialist knowledge covers various areas such as structural engineering, civil engineering, crane construction, electrical engineering and planning. In every single project, you can rest assured that Corporate Technics will work with trusted partners who, as service providers, will oversee the planned measures through to completion. This includes the approval and financing of these projects, e.g. joint financing through public funding.
Our goal: to expand existing terminals in accordance with the latest standards. We seize opportunities for structural capacity expansions in order to offer you the best possible potential for development.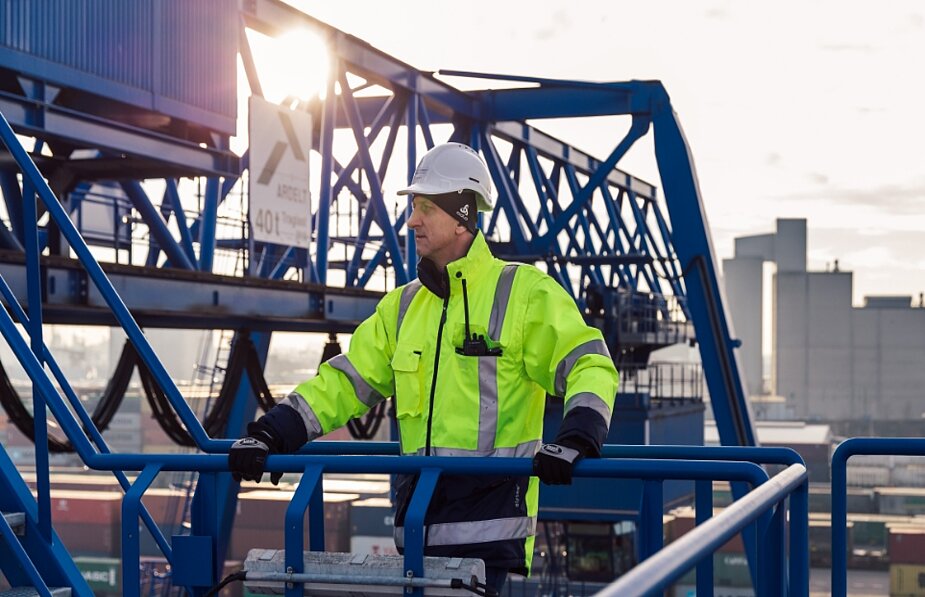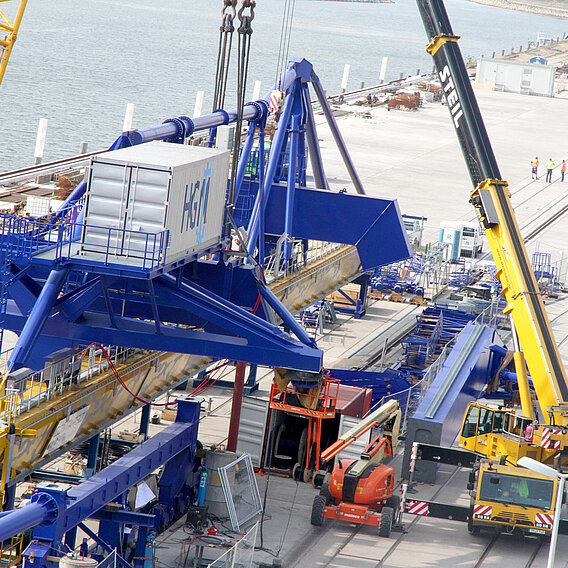 Procurement of transshipment equipment
Most expansion projects implemented at Contargo involve the erection of new crane installations as a core aspect of the project. As part of the intermodal transport subsidiary directive, even replacement investment projects are now funded, so older crane systems can be successively replaced by new ones. Here, Corporate Technics offers a comprehensive service: We'll closely oversee the site from the very first idea right through to the implementation and the "handover of the keys".
For all projects, one important factor is to ensure the highest possible standardisation of components, allowing us to standardise spare parts for Contargo's fleet of cranes in the long term.
CT offers the following services:
Crane dimensioning (drive calculation, wheel load calculation, safety distances, FEM classification etc.)
Requests for proposals for cranes (creation of specifications, supervision of talks with manufacturers, negotiations etc.)
Project management/production monitoring
Supervision of commissioning
Defect tracking
Accident prevention regulations acceptance
In addition to procuring crane systems, we help sites with the procurement of reach stackers. We're in regular contact with all of the main manufacturers to make sure we're on the ball when it comes to innovations.
We've developed a standard proposal request system for the procurement of equipment. Once the offers are received, they are evaluated and talks are held with the bidders with the ultimate aim of commissioning the best possible equipment for use at the terminal site.
Creation of maintenance concepts
In addition to the actual procurement of crane systems, Corporate Technics develops concepts for their maintenance. For example, a risk analysis for the operation of all crane systems was created for the whole of Contargo to identify weak spots. To eliminate these weak spots, a concept was developed to safeguard critical spare parts together with our suppliers so that equipment downtimes could be significantly reduced in the case of a damage event.
Formulation of service concepts: To ensure the future performance capability of our terminals, maintenance and servicing must be organised so that transshipment operations run like clockwork, 24/7. Because the market is extremely dynamic in this area when it comes to external service providers, Corporate Technics compiles individual concepts for each site in order to safeguard capability.
A current project aimed at digitalising maintenance processes involves switching maintenance over to a server-based FM tool from Rhenus (I-Two). As a result, it will be possible for all maintenance interventions required at a site to be processed directly in the system using smart solutions. Repair requests will be created online, considerably simplifying documentation and reducing the occurrence of errors.
As part of this, all crane systems will be subjected to an inspection and performance test at least once a year to make sure that performance is maintained in the future, too.
All of these concepts are developed and implemented together with the site managers.
Crane system automation
From the end of 2024, the crane systems in Neuss will be operated from a remote control station. The pending introduction of partial crane automation at Neuss at the start of 2024 is an important milestone for Contargo– it's a groundbreaking step towards increased precision and safety. As of the middle of last year, preparations for the first remote crane control station have been in progress within our corporate group. The ultra-modern system should be placed into operation at the start of 2024.
A significantly lower risk of accidents and injuries
The introduction of crane remote control systems is the basis for the progressive automation of our terminal operations. It has huge advantages. The use of sensors, cameras and modern control algorithms will allow crane operators to control the movements of cranes more precisely and efficiently. Automatic crane control also increases safety at the terminal: The system will warn of possible collisions, detect overload situations and automatically trigger emergency stops. This significantly reduces the risk of accidents and injuries. This change is more than just embracing technology: It highlights our commitment to our employees and their well-being and attests to our high quality standards. After all, even if the cranes are being moved automatically, humans remain at the heart of the matter. The next few months will see a transformation which will lead Contargo into a future in which our terminals operate even more efficiently and safely.
Your contact person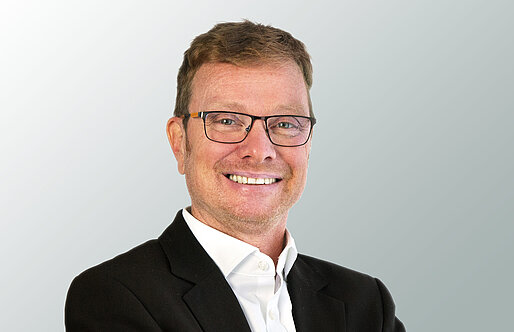 Christian Epple
Head of department, Purchasing of Large Equipment
You might also be interested in