Contargo:
Your partner for growth and expansion
Contargo is a dynamic and constantly expanding network of terminal facilities and transport services in the European hinterland.
Our mission is to constantly set standards in the sector and to provide our customers with first-class solutions. We're always working to expand our network. When expanding, we build our success on two essential pillars:
Customer focus: Our customers are the key to our success. We expand our network on the basis of inquiries from our customer, demanding an increased presence in the markets relevant for them. They're familiar with and value the professional services offered by Contargo, and they can expect the same quality in our new markets, too.
Market orientation: Our expansions follow careful market analyses in which we identify opportunities to further extend our services for our customers.
In accordance with Contargo's vision, our expansions take the form of acquisitions, new build projects and participation in tenders for operational rights in the European hinterland. Our goal is to position ourselves throughout all European transport corridors and in niche markets in order to meet the needs of our customers. In addition to Germany (e.g. Weil am Rhein), we've also actively expanded in Poland in recent years – in Lodz, for instance.
However, our activities are not restricted to terminal facilities. In the past months and years, Contargo has consolidated our involvement in the barging and trucking sectors. The acquisition of companies such as Honkoop Barging, Berry and Transport Clynhens J. has allowed us to expand our portfolio of transport services in accordance with the wishes of our customers.
Contargo is always open to considering acquisitions and project ideas in the terminal facilities and transport sectors. We're happy to listen to any proposals, and actively encourage you to contact us. Interested? Here's how to get in touch so we can discuss your ideas further:
Your contact person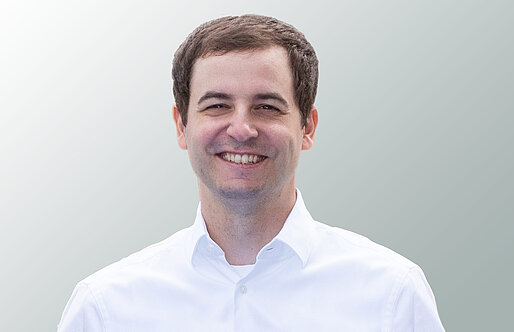 Benedikt Rupp
Head of Network Development