DECARBONISATION is only possible TOGETHER!
We now offer our customers emission-free trucking in practically all parts of Germany. We use the experience we've gained over many years to purposefully and steadily expand our e-fleet.
Overhead line hybrid trucks
We started off with the "El Fondo". This truck had a small battery. With Hildegard, we're now driving trucks with a 99 kW battery which can also be charged by being plugged in as well as via overhead lines. We soon hope to have a fully electric tractor-trailer which can be dynamically charged via overhead lines and statically topped up with electricity at charging columns.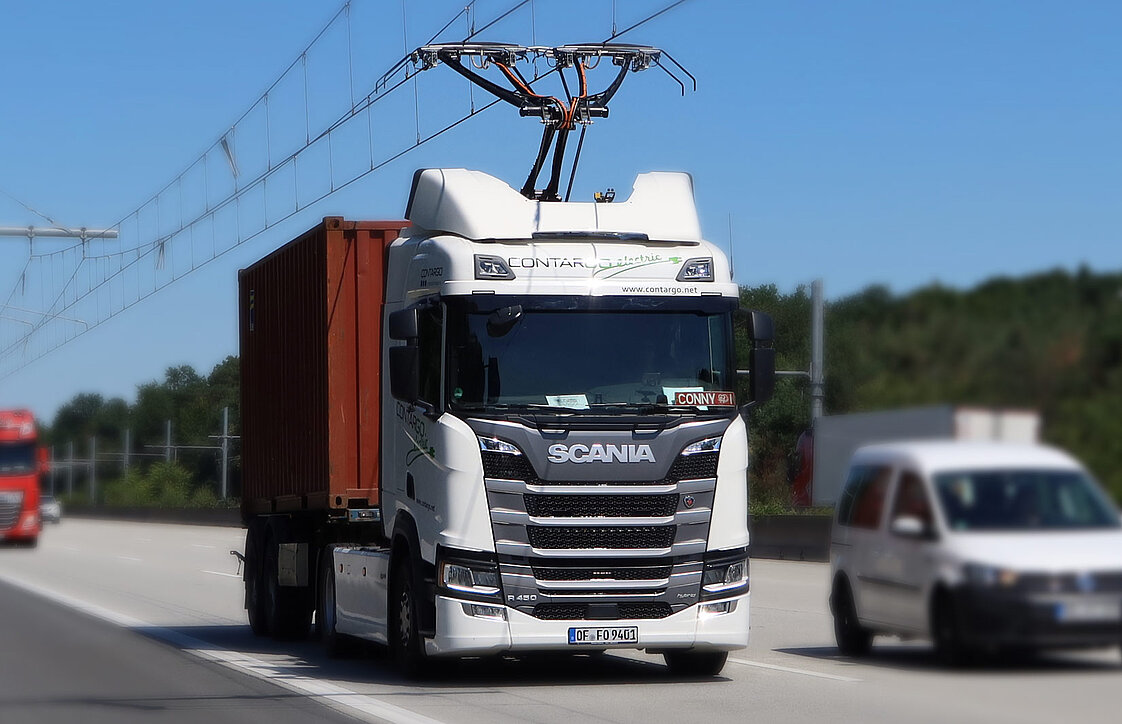 CONTARGO & the ELISA project
ELISA stands for "Elektrifizierter & Innovativer Schwerverkehr auf Autobahnen" – electrified & innovative heavy goods traffic on motorways. The project was conceived in order to test out an electric motorway system in real-life conditions. It's a great idea, since overhead line hybrid trucks have a range of advantages:
Complete flexibility
It makes a lot of sense on the main axes to guarantee flexibility in our sector through dynamic charging when on the road. This is beneficial for drivers, important for planners, and also for stabilising the grid, because energy is evenly distributed. Flexible hybrid drive also means drivers do not depend on public charging infrastructure and that they do not have to worry about any larger conversions in operations.
24-hour operations
When delivering or unloading goods (which takes approx. 30 min, or as much as 2-3 hours in the container sector) there are additional ideal interim charging opportunities. This means that an e-truck can theoretically keep running for 24 hours.
Twice the savings
In comparison with other technologies, such as fuel cell trucks and LNG trucks, overhead line hybrid trucks reduce emissions even further while offering cost benefits for users.
The acquisition of our 28 e-trucks and the associated charging infrastructure is being promoted by the German Federal Ministry for Digital and Transport within the framework of the federal directive for the promotion of light and heavy commercial vehicles with alternative, climate-friendly propulsion systems and the associated fuelling and charging infrastructure (KsNI). The subsidy directive is coordinated by NOW GmbH, and applications are approved by the German Federal Logistics and Mobility Office.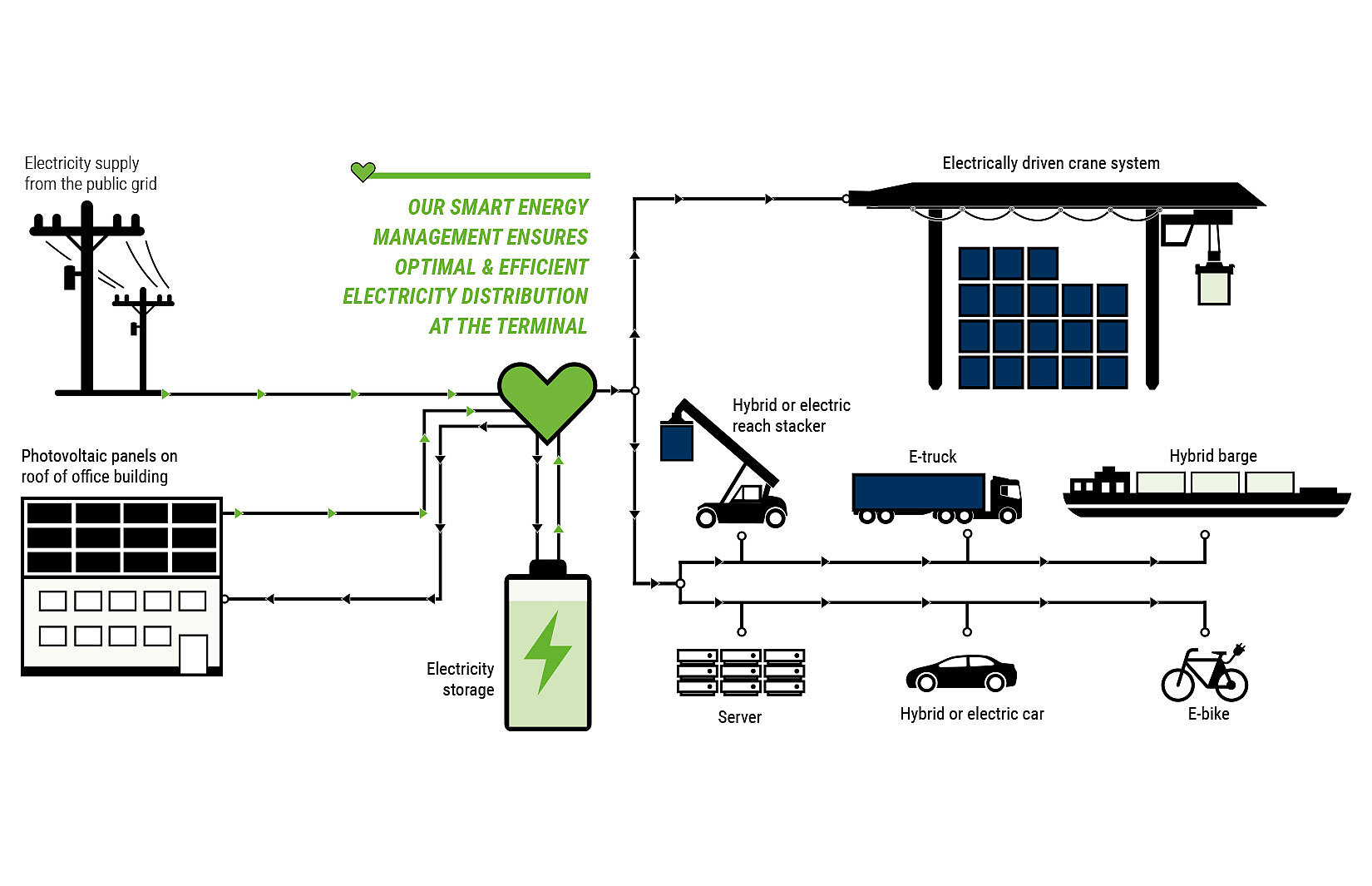 You might also be interested in